Angel's Pride Gentleman

UK Champion
Int Champion
French Champion
Dutch Champion
Ger Champion Club & VDH
UK CH Maibee Make Believe
UK CH Lanola Santana of Maibee

CKCSC-USA Champion
Maibee Montrose
Top Sire 2008, 2010, 2011
UK CH Lanola Salsa JW ShChM
Maibee Disenchanted
UK CH Pascavale Enchanted
UK CH Maibee Delicious
Angel's Pride Anastacia
UK CH Miletree Nijinsky JW
UK CH Tameline Northern Dancer
Miletree Evening Dream
Ger CH Timsar Miss Teeq
Linjato Ace of Base
Timsar Miss Jocasta
Angel's Pride Xmas Surprise

Charnell Monterey

Maibee Montrose
Top Sire 2008, 2010, 2011

Craigowl Dixon
Maibee The Stand In
Charnell Frolic
UK CH Aranel Cosmic
Miletree Bedtime Story
Ger CH Angel's Pride Next Topmodel
Ger CH Timsar Fortune Seeker
Timsar Master of Ceremonies
Timsar Serendepity
Ger CH Timsar Miss Teeq
Linjato Ace of Base
Timsar Miss Jocasta

P E D I G R E E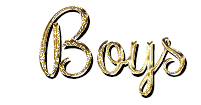 CH ANGEL'S PRIDE KASANOVA
Angel's Pride Gentleman x Angel's Pride Xmas Surprise

*10.11.2013
Clear Heart by Cardio 2017
SM clear
Clear eyes
Patella 0/0
CC and EPF free


Germ. Champion
Germ. Junior Champion
English Stud book number


1 CACIB NL under Hans Boelaars,
1st in Limit Dog at the UK Parent Club Show and Cruft 2016
5 Junior CCs, VDH Winner Leipzig
5 CCs, 3 BOB's, 3rd Best in Show at the Special T Show
Best Puppy Male under Sandra Ireland at
the Combined Club Show UK 2014
Danny is a handsome dog with sweet character.
We finished him easily to his german crown.
Danny has produced some lovely dogs here, in the UK and USA.
Currently some of his puppies are doing very well in the Cavalier Club USA.
Danny is the litterbrother to our sweet CH AP Kiss me Kate.
BEST IN SHOW at the UK parent Club Show 2013
Judge: Terry Nethercott