Maibee Moffat
Maibee Montrose
Top Sire 2008, 2010, 2011
Craigowl Dixon
UK CH Lymrey Royal Reflection of Ricksbury
UK CH Craigowl Silkience
Maibee The Stand In
UK CH Ricksbury Tommy
Maibee Clara Bow
Maibee Vanessa
Rytonion Spencer
UK CH Lymrey Royal Scandal at Ricksbury
Maibee Dame Edna Average
Maibee Vienna of Craigowl
Indianna Maibee
Leyros Reyna
Angel's Pride Next Topmodel

Deutscher Champion Club + VDH
Holländischer Champion
Luxembourgischer Champion
Europasiegerin 2010
Winner Amsterdam 2009
Deutscher Jugend-Champion
Europajugendsiegerin
5 CACIBs, viele CACS und 6 BOBs
1 x Siegerin der Gruppe 9 + 4. Platz BIS
Ger CH Timsar Fortune Seeker

Timsar Master of Ceremonies

UK CH Pascavale Enchanted
UK CH Timsar Miss Chief
Timsar Serendepity
UK CH Sanickro Made By Magic
Timsar Caprice
Ger CH Timsar Miss Teeq
Linjato Ace of Base
UK CH Alberto of Kindrum
Linjato Moonlight Shadow
Timsar Miss Jocasta
UK CH Toraylac Joshua
Timsar Miss Tamsin

P E D I G R E E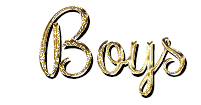 CH ANGEL'S PRIDE BENJAMIN BUTTON
Maibee Moffat x Angel's Pride Next Topmodel

*17.04.2009
Clear Heart by Cardio 2017
SM A
Clear eyes
Patella 0/0
CC and EPF free


German Champion
Germ Junior Champion
4 x Best Dog, 1 BOB
1 x #3 Best Toy
Judges: Rob Samson, Ernie Patterson, Dr. D. Flynn, Hans Hilverda


Best Puppy in Show Brussels-Dog-Show under
Mrs L. De Ridder-Onghena (B)
Judge Best in Show: Mr. V. van Raamsdonk (NL)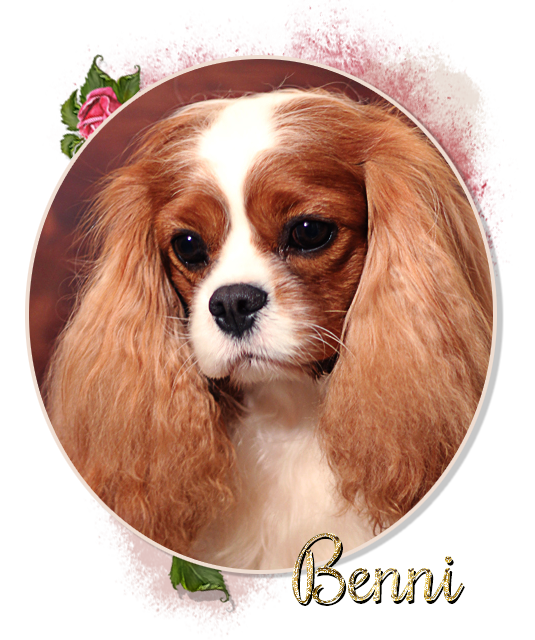 Out of my dream girl CH AP Next Topmodel born in 2009, Benni was a fat little puppy
and I was not 100% sure to keep him....
When he was 12 weeks old, Janna did some pictures and we decided yes we run him.
Short and cobby a true toy spaniel - a bit of a forecoming facemarking
he likes to stamp his litters with that.

Started to show him in junior and he won a lot, sadly he always got totally car sick.
So we reduced the show to a limit. He made his Champion crown easily here.
BB made us more than proud in his progeny.
There are many many Champions, grand-Champions, grand-grand CH of BB around the world.
Another dream came true when he got the award

+++ Top Sire UK 2015 +++

Means a lot to me!
Benni is our super boy and he shows his large dark eyes and nicely framed muzzle in his pups!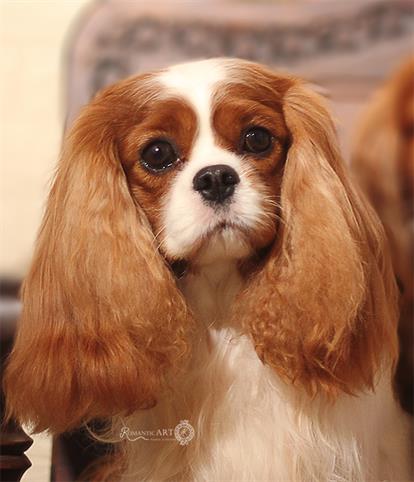 Benni - our sweet sweet boy!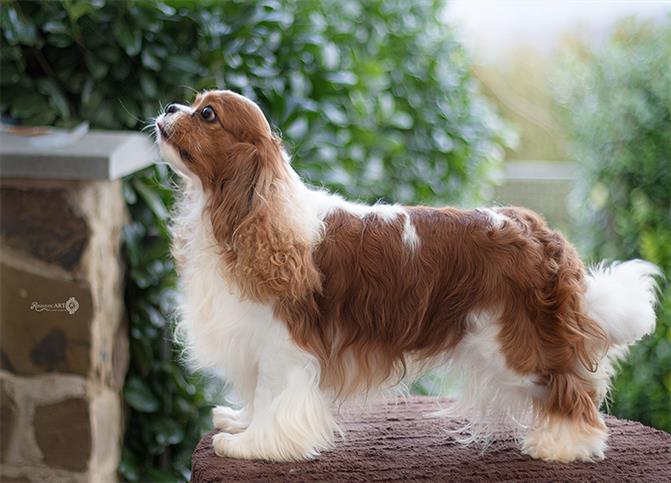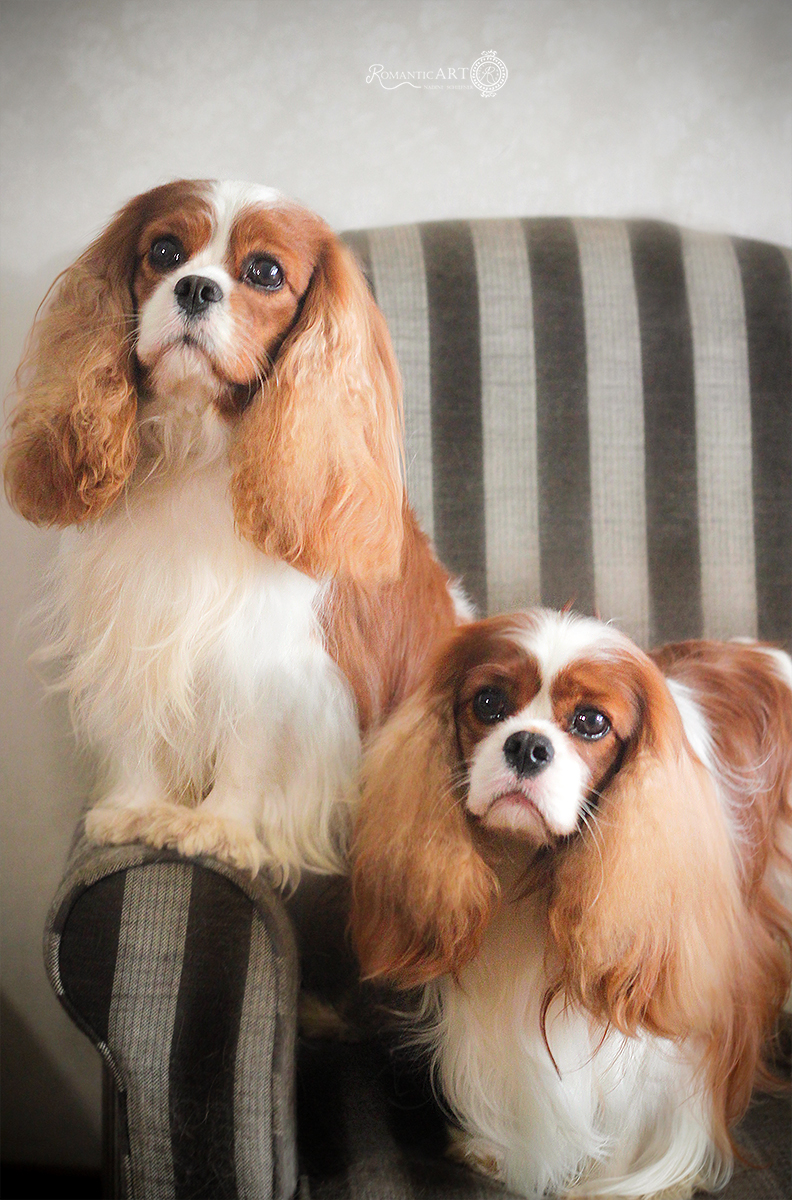 Multi CH Charlier Dress to the Nines (right side)
Benni's famous son bred by Jackie Ward, owned by C. Greenall

We showed Benson to his UK, US, US Club, French, Dutch, Germ and INT Crown.
Benson made us so proud and it was great joy to show him during the last years.
~ Benni's big list of Champion Offsprings ~

(if we forget somebody please feel free to send us an Email with your Champion)


CH Angel's Pride Valerie
CH Angel's Pride Jersey Girl
CH Royal Kiss of an Excellent Choice
CH Kiss and Tell of an Excellent Choice
CH Sweet Kiss of an Esxcellent Choice
UK CH Chantismere Push My Button
UK CH Byermoor Princess
UK CH Jordanic Milana
UK CH Charlier Dress to the Nines for Charlesworth
UK CH Rathbrist Whispering Hope
CH Heart of Speed des Precieuses Pierres
CH Sweetlake Superstar Miracle Touch
CH Fair Play de Blanc Miroir
CH Byermoor Queens Gold
CH Royal Romance D'Votion
CH Kinvaar The Look of Love
CH Antonio Destinato
CH Alexandro Destinato
CH Turretbank Silver Sixpence